Description
The perfect Beginners Cold Process Soap Workshop brought to your door! The list of ingredients and equipment needed to make soap can be intimidating to the beginner soapmaker.  So I'm really excited to be able to bring you our Beginners Soapmaking Kit with follow along online tutorials where I walk you through the entire soapmaking process, step-by-step from the time you open your kit.  Your kit comes with this fabulous reusable silicone mold and some beautiful ingredients such as shea butter, avocado oil and essential oils.  Enough to make 16 bars of cold process soap.  Most of the equipment you will have in your kitchen and and once you have your kit and follow along with the tutorials you will see that it is not too hard to make soap at home in your kitchen.
We start with a basic one colour exfoliating soap and then move onto a swirled soap using natural mineral clays for colour.  I'll discuss creating your own recipes, the different oils you can use in soap, swirling techniques, essential oils and colour options as we go along.
What is in your kit:
Australian Extra Virgin Olive Oil (670g)                           Coconut Oil (240g)
Avocado Oil (100g)                                                       Shea Butter (60g)
Cocoa Butter (60g)                                                        Essential oils as per your selection (20mls x 2kinds)
French clays (5g x 2kinds)                                               Pumice – exfoliant (8g)
Silicone soap mold
What you will need at home:
3 plastic jugs                                          Electronic kitchen scales
Stainless steel spoons                             Silicone or plastic spatula
Protective clothing                                  Electric stick blender
Thermometer (option to buy)                   Paper towel
Safety Goggles (option to buy)
Plastic or vinyl tablecloth/covering to protect your bench
Please note:  All workshops are viewed through online video tutorials.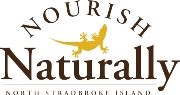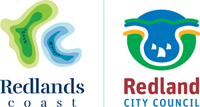 Redland City Council is proud to provide funding for the Innovation Funding as part of the Covid-19 Relief and Recovery Grants Program to assist the Redlands community.